Because of increasingly mature vertical mill technologies and prominent technical advantages of vertical mills, SBM releases LM Series Vertical Mill. It is a vertical mill with multiple intellectual property rights and a successful result of absorption of foreign experience and innovation of SBM R&D team.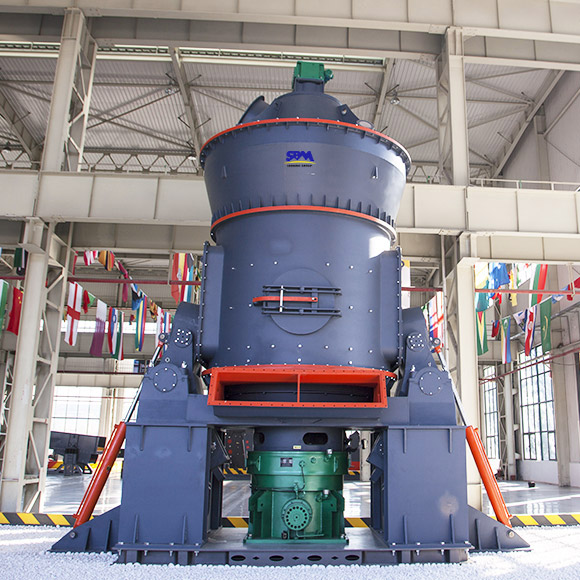 Integrated Design and Low Comprehensive Investment
This mill system integrates crushing, drying, powder grinding, separating and transport functions. It is of simple system and compact layout, and its floor area is about 50% of that of the ball-milling system; it can also be arranged outdoors, which greatly reduces the investment cost. The system design is simple and reasonable, which saves unnecessary equipment input and reduces total investment of equipment.
Comprehensive Optimization and Lower Operation Cost
We make great efforts to help the customer save the equipment operation cost to the greatest extent from the perspectives of mill efficiency, powder drying, wear of quick-wear parts, and parts repair and replacement. For example, using grinding roller to directly grind the crushed materials on the millstone produces lower energy consumption; the hot wind that directly contacts the materials in the mill forms stronger drying capacity; adopting grinding roller shell can avoid direct contact between grinding roller and millstone; equipping service oil cylinder can conveniently and rapidly replace the roller shell and liner plate, greatly reducing the shutdown losses.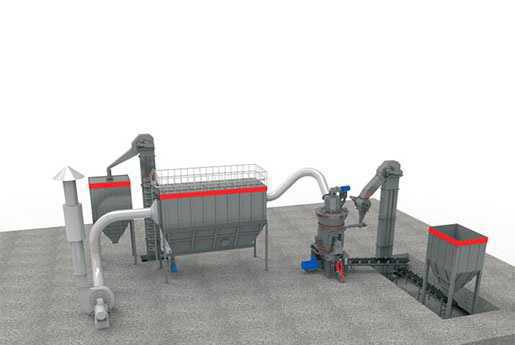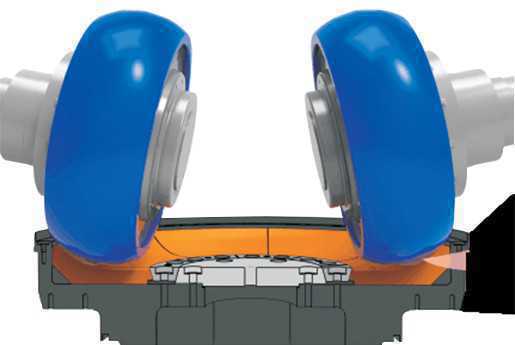 Short Grinding Time, Low Iron Content, Excellent Finished Product
The materials linger for a short time in the mill, which can reduce repeated grinding and is easy to detect and control the grain size and chemical component of the product, and is convenient for stabilizing the product quality; in addition, the grinding roller and millstone will not contact directly. The iron content in the product is very low, and the iron generated due to mechanical wear is easy to be removed, thus effectively guaranteeing the whiteness and purity of the material.
Eco-friendly & Highly Environmental
The equipment operation is stable and of mild vibration, so that the noise is small. The system is sealed in an integral manner and works under negative pressure, so that there is no dust spilling and the environment can keep clean with the emission standard far lower than the international standard. It is also equipped with expert-level automatic control system, which can realize free switch between remote control and local control; the operations are simple and labor-saving.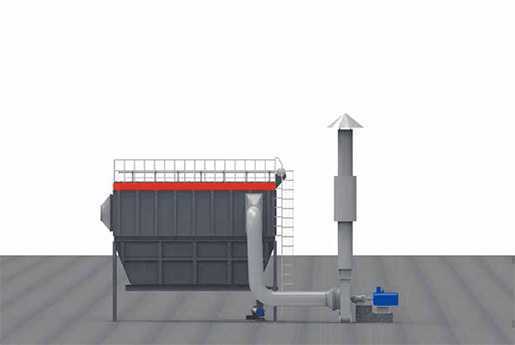 Vertical Mineral Mill Series
| | | | | |
| --- | --- | --- | --- | --- |
| Model | Capacity (th) | Grinding material particle size D80(mm) | Grinding material max feed size(mm) | Main motor power (kw) |
| LM80K | 4-10 | <10 | <20 | 55 |
| LM110K | 5-15 | <10 | <25 | 110 |
| LM130K | 10-28 | <10 | <38 | 200 |
| LM150K | 13-38 | <10 | <40 | 280 |
| LM170K | 18-48 | <10 | <42 | 400 |
| LM190K | 23-68 | <10 | <45 | 500 |
| LM220K | 36-105 | <10 | <50 | 800 |
| LM240K | 40-130 | <10 | <50 | 1000 |
| LM280K | 50-170 | <10 | <50 | 1250 |
| LM340K | 80-240 | <10 | <70 | 1800 |
| LM370K | 120-300 | <10 | <70 | 2500 |
Vertical Coal Mill Series
| | | | | |
| --- | --- | --- | --- | --- |
| Model | Capacity (th) | Grinding material particle size D80(mm) | Grinding material max feed size(mm) | Main motor power (kw) |
| LM80M | 3-5 | <10 | 20 | 45 |
| LM110M | 7-10 | <10 | 25 | 90 |
| LM130M | 10-17 | <10 | <38 | 185 |
| LM150M | 16-22 | <10 | <40 | 250 |
| LM170M | 20-30 | <10 | <42 | 315 |
| LM190M | 26-40 | <10 | <45 | 400 |
| LM220M | 35-45 | <10 | <50 | 500 |
| LM240M | 50-70 | <10 | <50 | 630 |
| LM280M | 70-90 | <10 | <50 | 900 |
| LM340M | 100-140 | <10 | <50 | 1400 |
| | | | | |
Vertical Slag Mill Series
Model
Capacity (th)
Grinding material particle size D80(mm)
Grinding material max feed size(mm)
Main motor power (kw)
LM130N
5-14
<10
<38
200
LM150N
7-20
<10
<40
280
LM170N
9-27
<10
<42
400
LM190N
12-30
<10
<45
500
LM220N
18-55
<10
<50
900
LM240N
25-60
<10
<50
1120
LM280N
40-90
<10
<50
1800
LM340N
60-120
<10
<70
2500
LM370N
70-160
<10
<70
3150