PEW jaw crusher is commonly known as European jaw crusher, and is a new type of crusher developed by our company after the release of traditional jaw crusher. This product is a perfect combination of modern science and technology and the production practice, which can better satisfy the automatic production demands of vast customers.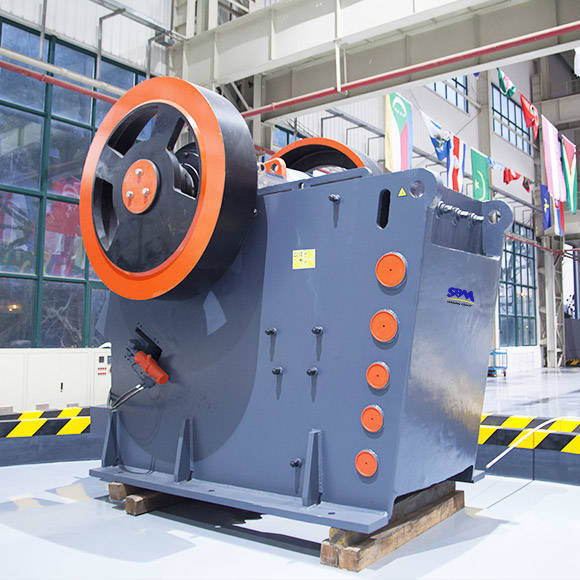 Hydraulic wedge adjustment, taking three minutes to complete 2h of workload
The discharging opening can be adjusted more rapidly and more conveniently. Semi-automatic wedge adjusting device is used, which utilizes hydraulic device to drive the two wedges between adjustment seat and rack back wall, and to make them move relatively to realize the adjustment of the discharging opening of crusher. It greatly reduces the manual operations; compared with traditional adjustment device, this device is more intelligent and convenient and can complete the adjustment within 2-3 minutes.
Integral steel casting technology, beautiful and reliable
We use high-quality steel castings for the core load bearing parts of jaw crusher, i.e. moving jaw and bearing block; this technology not only guarantees the perfect fitting and seamless connection of crusher rack, but also enhances the radial strengths of the parts, thus realizing more reliable performance and higher durability.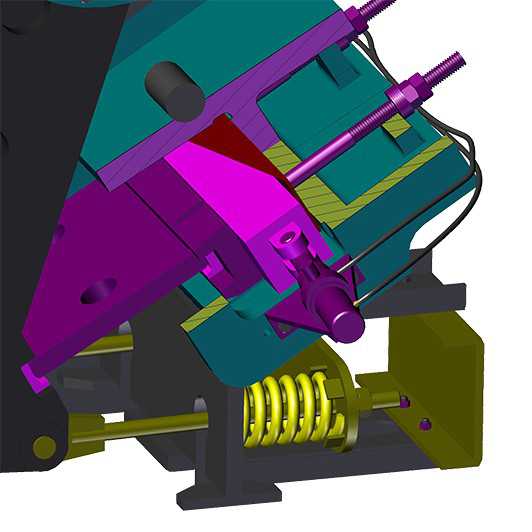 Digitized processing, higher precision
SBM owns tens of numerically-controlled machine tool production lines, which can realize digital control and high machining precision from steel plate cutting, bending, planning, milling and painting; some core parts can be processed precisely to one screw (pass) or higher standard.
Sectional jaw plate design lowers the maintenance cost of the customer
Through return visits to the customers, our research and development team noted that the lower part of moving jaw assembly wears faster than other parts due to the feeding mode and the particularity of the operating principles of jaw crusher, so that using integral jaw plate design will obviously increase the operation and maintenance costs. In order to solve this problem, we use three-section jaw plate design in large-scale jaw crusher: if the bottom end of the jaw plate wears seriously, operators can exchange the positions of lower and upper jaw plates, and continue using this plate to save cost.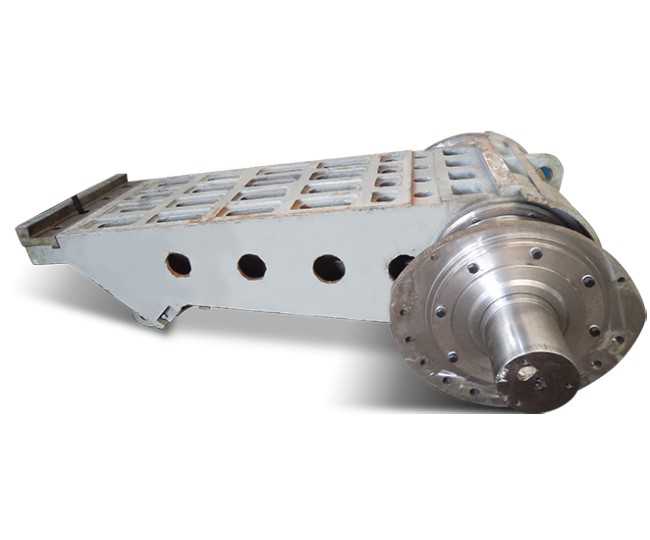 | | | | |
| --- | --- | --- | --- |
| Model | Feed opening (mm) | Maximum feeding size (mm) | Power (kw) |
| PEW250×1000 | 250×1000 | 20-40 | 6-37 |
| PEW250×1200 | 250×1200 | 20-40 | 6-37 |
| PEW400×600 | 400×600 | 35-85 | 6-37 |
| PEW760 | 760×1100 | 75-200 | 6-110 |
| PEW860 | 860×1100 | 100-225 | 6-132 |
| PEW1100 | 1100×1200 | 150-275 | 8-185 |