SBM S5X series vibrating screen is a new type vibrating screen developed specifically to meet market demands. S5X series vibrating screen is of high vibration intensity, which has larger processing capacity and higher screening efficiency than those of traditional equipment under the same specifications. It is particularly applicable to heavy type, middle type, fine screening and many other screening operations, and it is the ideal screening equipment for primary crushing, secondary crushing and finished materials.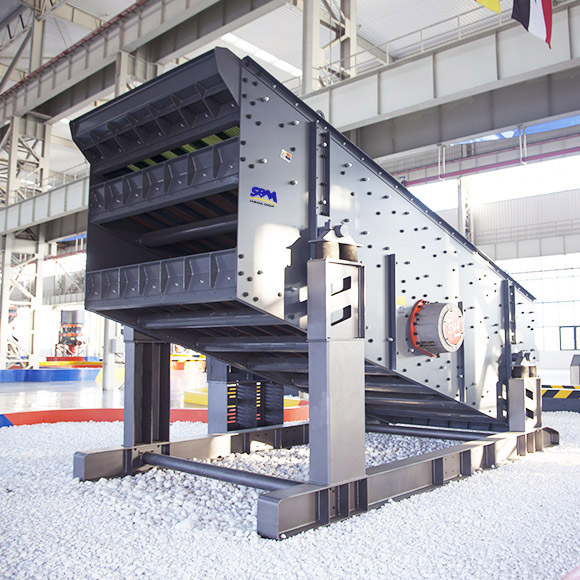 SV Vibration Exciter Having Stronger Exciting Force and Simpler Maintenance
In order to satisfy the higher performance and more complex application conditions of the customers during the production operation process, S5X series vibrating screen adopts SV super-energy vibration exciter core. This vibration exciter not only owns powerful exciting force, but also can be integrally installed in the inner hole of side plate, which avoids the trouble of replacing one bearing; the integral disassembly, assembly and replacement will only take one hour, and the replacement and maintenance are very convenient.
Generalized Modular Design Reduces the Types of Spare Parts
S5X's parts, including screen tensioning plate, screen surface batten, screen surface supporting bar, rubber liner plate and screen, all adopt standardized, modular and universalized design. This design reduces the maintenance points of the screen and the types of user's spare parts, thus guaranteeing the simple and practicable operation and maintenance.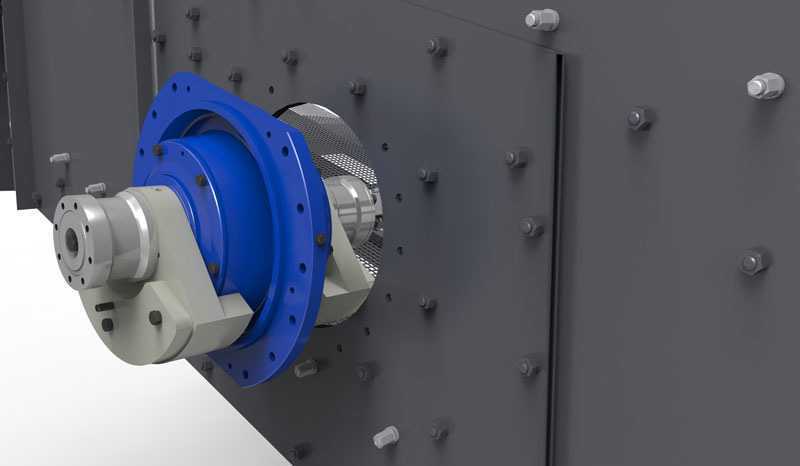 No Welding on Side Plate and High-strength Torsional Bolts Avoid Cracking
By means of finite element dynamic simulation analysis, all stiffening members on S5X side plate are reasonably arranged, and reach the balance of weight and strength. In addition, S5X side plate is fabricated from a complete plate, for which advanced laser cutting technology is used to guarantee the side plate has no weld of any kind; high-strength torsional shear bolts are used in the structure, which make the installation more convenient and faster and achieve higher strength.
Rubber Spring Helps More Stable Operation
The support of S5X vibrating screen uses rubber spring of higher cost, which possesses long service life, corrosion resistance, stable operation, low noise, and small impact on foundation compared with metal spring.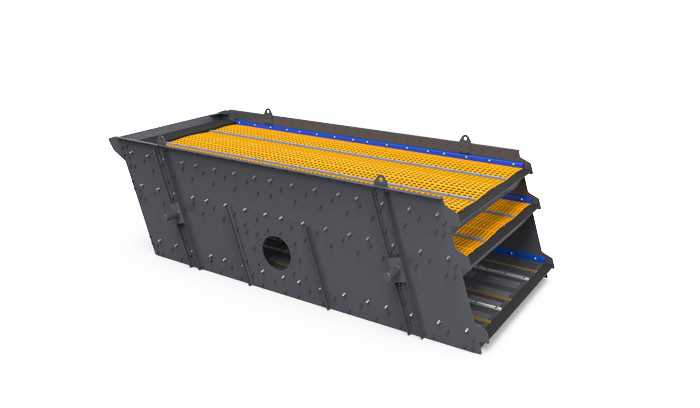 Model
Power(kW)
Capacity(t/h)
S5X1230-2
11
25-200
S5X1545-2
11
45-380
S5X1545-3
15
45-380
S5X1845-2
15
60-450
S5X1845-3
22
60-450
S5X1860-2
15
75-600
S5X1860-3
30
75-600
S5X1860-4
37
75-600
S5X2160-2
22
85-700
S5X2160-3
30
85-700
S5X2160-4
37
85-700
S5X2460-2
22
100-800
S5X2460-3
30
100-800
S5X2460-4
37
100-800
S5X2760-2
30
120-900
S5X2760-3
37
120-900