VSI series high-efficiency vertical shaft impact crusher is commonly known as sand maker and shaper, which is the latest research and development achievement by the German authoritative experts introduced by our company, and is the fourth generation of high-performance sand making equipment with world most advanced level in our country at present through the improvement and design according to the mine conditions in China.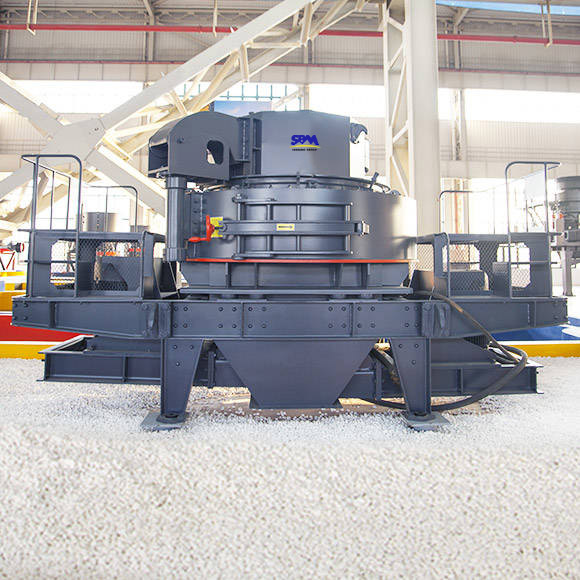 Dual-pump Oil Feeding and Lubricating System Avoiding Heating of Bearing
VSI serieVSI series impact crusher is equipped with original German thin oil lubrication station which uses double oil pumps to guarantee the oil supply through complementation; it can automatically stop operating when there is no oil flow or oil pressure; the oil cooling and heating devices can guarantee the bearing lubrication to be always at the optimal state, and make the main shaft bearing maintain at constant temperature, which completely solves the bearing heating problem.
Hydraulic Device Makes It Possible for One Person to Complete the Maintenance
In consideration of the maintenance and part replacement during the production process of the sand maker, we abandoned the traditional laggard cover opening modes of hoisting and manual jack, and introduced semi-automatic hydraulic system; the operator only needs to press the button to open the top cover of the machine, and carry out the following operations. This system greatly reduces the manual labor intensity, which saves the labor cost and enhances the service efficiency.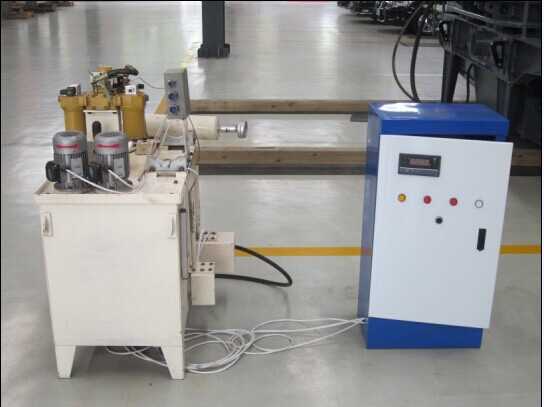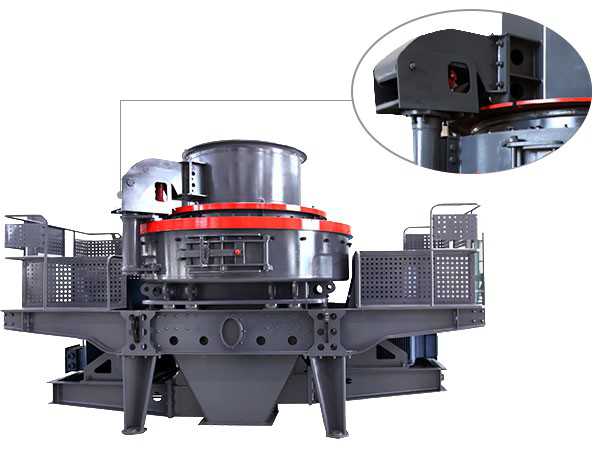 Modular Rotor Reduces Cost of Part Replacement
The hammer head and impact block on the rotor of VSI impact crusher adopt modular design. If some quick-wear parts wear, the operator can only replace the worn module separately, thus avoiding the waste of consumables caused by traditional integral design and greatly reducing the cost of quick-wear parts and the replacement.
Split Design Extends the Service Life of Periphery Guard Board
Based on the production realities, we found that the periphery guard board usually wears from the middle part; if integral periphery guard board is used, when the middle part is seriously worn, the entire guard board must be replaced, which will increase the cost to use quick-wear parts; if split type design improved by SBM is adopted, when the middle part is worn, the board can still be used by exchanging the upper and lower ends, which greatly extends the service life of periphery guard board and reduces the cost of quick-wear parts.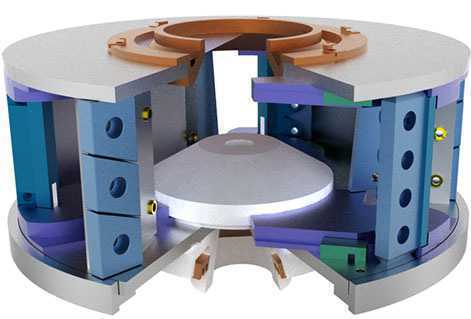 Model
Side and central feeding
Fully central feeding
Power(kw)
Throughput (t/h)
VSI7611
120-180
60-90
4-55×2
VSI8518
200-260
100-130
4-90×2
VSI9526
300-380
150-190
4-132×2
VSI1140
450-520
225-260
4-200×2