VSI5X Series Sand Making Machine is developed by SBM on the basis of connecting technologies of VSI Series Sand Making Machine. It introduces advanced German technologies and meanwhile it has multiple independent intellectual property rights. It integrates three crushing modes, and has become the core equipment in the machine-made sand industry.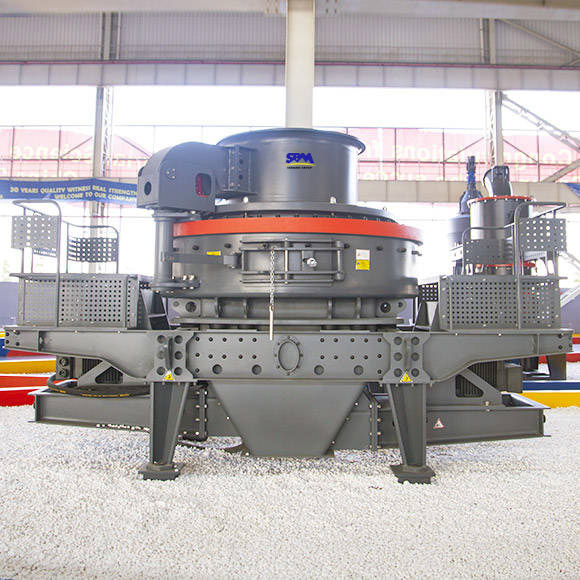 Optimized Impeller Enhances Efficiency by 30% and Reduces Wear by 40%
Through mechanical analysis and verification, we optimized the structures of impeller and quick-wear parts, which greatly reduces the material passing resistance. Compared with the traditional impact crusher, this crusher obviously increases the material throughput and ratio of crushing, and enhances the working efficiency by 30%-60%; the realignment and modular design of the quick-wear parts in the impeller guarantee the repeated utilization of quick-wear parts and reduce the wear cost by more than 40%.
Hydraulic Device Helps Open the Cover Automatically
In consideration of the maintenance and replacement of parts during operation, we abandoned the traditional cover opening modes by hoisting and manual jack, and introduced semi-automatic hydraulic system; the operator only needs to press the button to open the top cover of the machine, and carry out the following operations. This system greatly reduces the manual labor intensity, which saves the labor cost and enhances the service efficiency.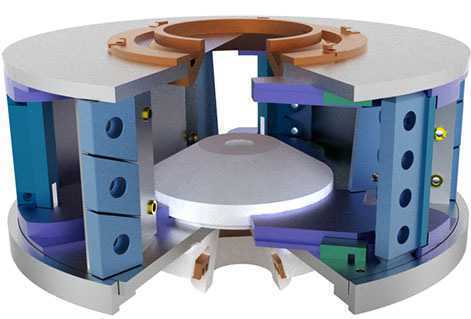 Split-type Design Extends Service Life of Periphery Guard Board
Based on the practical operation, we found that the periphery guard board wears most at the middle part; if integral periphery guard board is used, when the middle part is seriously worn, the entire guard board must be replaced, which will increase the cost; if split type design improved by SBM is adopted, when the middle part is worn, the board can still be used by exchanging the upper and lower ends, which greatly extends the service life of periphery guard board and reduces the cost of quick-wear parts.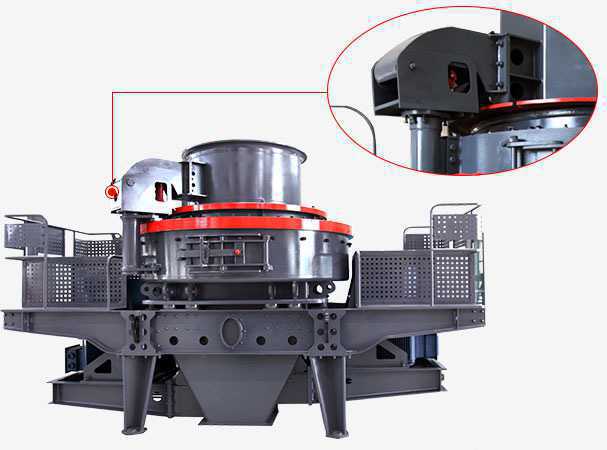 New Material Distributing Tray Design Hits It Big
To cover two production demands (i.e. sand making and shaping) and to alternate the two feeding modes (central feeding and fall feeding) freely, we make a brand new improved design to the material distributing tray. When switching the production demand, the operator only needs to gently move the flapper of the material distributing tray to complete it, which greatly reduces the adjustment downtime and manual operation cost.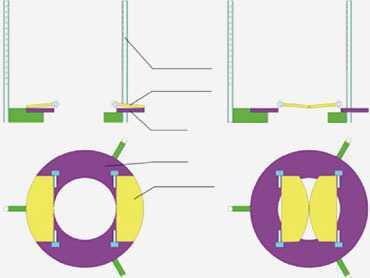 Model
Side and central feeding
Fully central feeding
Power (kw)
Throughput (t/h)
VSI5X7615DR
150-280
70-140
4-75×2
VSI5X8522DR
240-380
120-190
4-110×2
VSI5X9532DR
350-540
180-280
4-160×2
VSI5X1145DR
500-640
250-360
4-220×2