HPT Series Cone Crusher is a new generation of high-efficiency hydraulic cone crusher. On the basis of nearly thirty years of experience on crusher research and development, application situations of several previous generations of products and domestic and overseas advanced technologies, it's developed.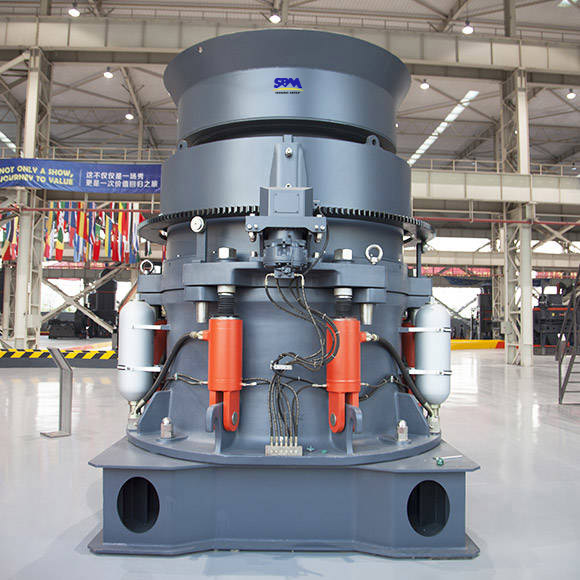 PLC Integrated Control System, Simpler Operation
We adopt advanced PLC electrical system, which can continuously detect the crusher and give alarms, and display various operating parameters; the operator can learn the operating conditions of the crusher in real time. This system not only simplifies the operation of production line and saves the labor cost, but also reduces the operation risks, so that the safety performance of the production line is higher.
More Stable and Quieter Spiral Bevel Gear
Compared with the straight bevel gear used in traditional cone crusher, the spiral bevel gear introduced by SBM possesses higher transmission efficiency and more stable transmission. This gear design is designed with large arc overlapping coefficient, so that it has higher bearing capacity, more stable transmission performance, smaller noise, more reliable operating, higher wear resistance and longer life.
Contact-type Spherical Floating Seal Ensures Cleaner Lubrication & More Stable Operation
HPT series cone crusher is equipped with contact-type spherical floating seal on the basis of positive pressure dust control and U-T type seal, which is more beneficial to guarantee the cleanliness of lubricating oil, and to reduce the risks of dust or other small particles entering the crusher. Moreover, the full contact-type floating sealing device can provide friction force, which can limit the rotating speed of moving cone and enhance the equipment stability when the equipment is idling.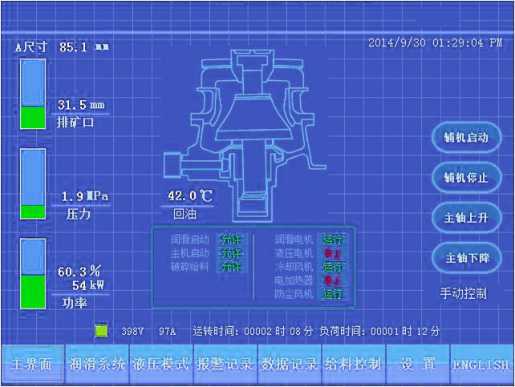 Hydraulic Protection, Automatic Cavity Cleaning, Safer Production
HPT series cone crusher is equipped with fully-automatic hydraulic protection system, and the oil way of safety cylinder uses large drift diameter oil pipe and large-capacity energy accumulator, so that the buffer performance is very good. Therefore, when encountering iron block or other non-crushing materials, the crusher can respond quickly and realize automatic sundries removing function, so as to guarantee the equipment safety.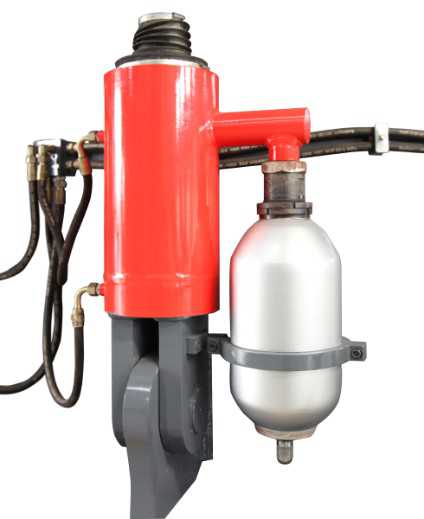 Model
Cavities
Feed opening (mm)
Minimum discharging size (mm)
Capacities (t/h)
Nominal installed power (kw)
HPT100
C1(Extra Coarse)
140
19
50-140
90
C2(Coarse)
100
13
M(Medium)
70
9
F1(Fine)
50
9
F2(Extra Fine)
20
6
HPT200
C2(Coarse)
185
19
90-250
160
M(Medium)
125
16
F1(Fine)
95
13
F2(Extra Fine)
75
10
HPT300
C1(Extra Coarse)
230
25
110-440
250
C2(Coarse)
210
19
M(Medium)
150
16
F1(Fine)
105
13
F2(Extra Fine)
80
10
HPT400
C1(Extra Coarse)
295
30
135-630
315
C2(Coarse)
251
25
M(Medium)
196
20
F1(Fine)
110
13
F2(Extra Fine)
90
10
HPT500
C1(Extra Coarse)
330
38
220-790
400
C2(Coarse)
290
30
M(Medium)
210
22
F1(Fine)
135
16
F2(Extra Fine)
95
13
HPT800
C1(Extra Coarse)
350
38
310-1200
630
C2(Coarse)
299
32
M(Medium)
265
25
F1(Fine)
220
16
F2(Extra Fine)
150
13