LUM Ultrafine Vertical Roller Mill is the new superfine powder milling equipment independently designed by SBM. In combination with years of mill production experience, it adopts the latest Taiwan's grinding roller technology and German powder separating technology. The ultrafine vertical roller mill integrating ultrafine powder grinding, grading and transporting has become the first-choice equipment in the ultrafine powder grinding industry.
Unique Grinding Curve, Higher Rate of Finished Products and Better Quality
In order to avoid long material standing time, repeated grinding, high iron content and other problems occurring during the grinding process of traditional mills, we specially designed unique roller shell and lining plate grinding curve. This design generates material layer more easily, and can realize high rate of finished products by one powder milling, which can greatly enhance the working efficiency of mill and improve the whiteness and cleanliness of finished products.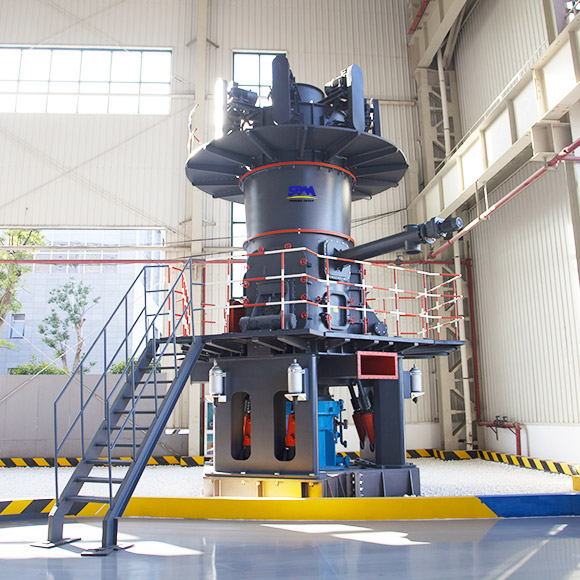 Multi-head Powder Separating Requires No Secondary Pneumatic Separation and Grading, More Energy-saving and Economical
We adopt PLC control system and multi-head powder separating technology in this mill, which completely solve two problems, i.e. "high-precision and accurate cutting powder diameter, and fast switch of different production demands"; the user can accurately control the grinding pressure, revolving speed and other equipment working parameters. Compared with common mill, this mill reduces the energy consumption by 30%-50%.

Position-limiting Technology Realizes More Stable Operation
In the LUM Ultrafine Vertical Roller Mill, the contact point between roller shell and millstone liner plate adopts electronic limiting technology and mechanical limiting protection technology, which can avoid the destructive impact (e.g. the grinding roller directly smashing the millstone) caused by machine vibration (e.g. machine vibration caused by mine explosion) and guarantee the machine operation stability.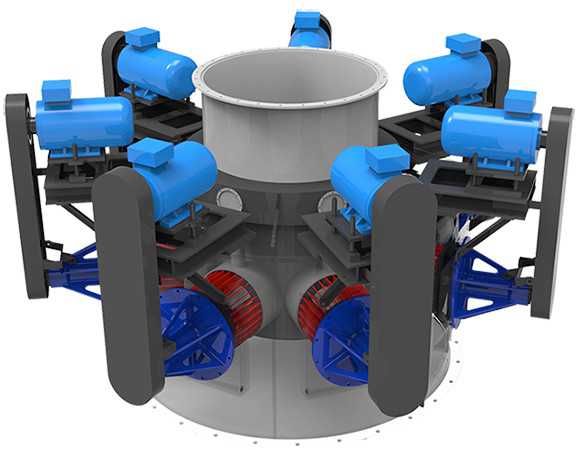 Reversible Design Makes Maintenance Simpler
During the design process of this machine, we fully considered the maintenance problems which may be caused by heavy grinding roller, and finally developed and designed the reversible structure. Through this structure and hydraulic adjustment system, the operator can easily and rapidly move the grinding roller out of the casing for service, replace the roller shell and liner plate, and carry out other maintenance operations, so as to reduce the shutdown losses.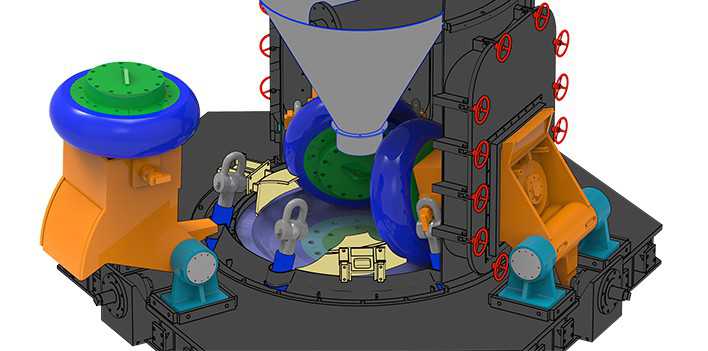 | | | | |
| --- | --- | --- | --- |
| Model | Capacity(t/h) | Grinding material particle size(mm) | Power(KW) |
| LUM1125 | 5~12 | <10 | 250 |
| LUM1232 | 7~16 | < 10 | 315 |
| LUM1436 | 8~18 | <10 | 355 |