Myanmar 120TPH Granite Crushing Line
Material: Granite
Capacity: 120TPH
Application: Concrete production
Equipment: YG938E69 mobile crushing station; Y3S1860HPC220 mobile crushing station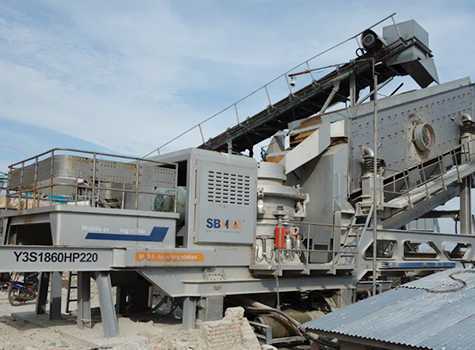 Configuration Figure
The Crushing Station is flexible. Compared with fixed production line with respect to investment costs, it is recommendable for lower cost.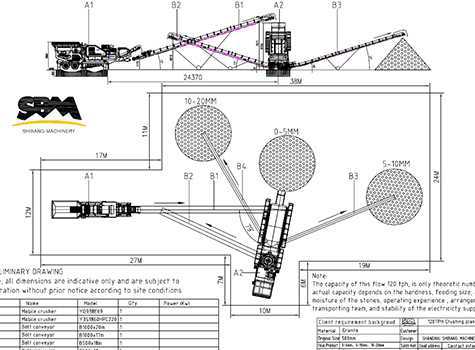 Process Flow
First, the raw materials are sent by vibrating feeder installed on YG938E69 mobile station to the PE69 crusher for primary crushing. And then the materials are sent by belt conveyor to the second mobile station Y3S1860HPC220 and here the primary screening takes place in Y3S1860 and those cannot be sieved out would enter into HPC cone crusher for secondary crushing. Belt conveyor is used to send materials to first belt conveyor which then sends materials to screen to sieve out the finished materials.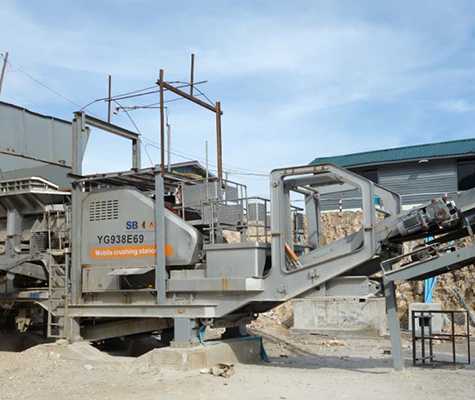 Project Advantages
The advanced K Series Mobile Crushing Station produced by SBM is flexible. Compared with fixed production line, it is more recommendable on investment cost; quicker on project period for it avoids the complicated foundation construction and is easy to move and more excellent on value-holding ability, helping customers invest new projects quickly or sell it for money.