150-250TPH Pebble Crushing Line
Material: Pebble
Capacity: 150-250TPH
Output Size: 0-5mm
Application: The fine machine-made sand as the finished product would be used in construction of high-speed railway and Gezhouba Hydropower Station
Equipment: PEW760 jaw crusher; HST250 single cylinder hydraulic cone crusher; VSI5X-1145 impact crusher; belt conveyor
Product application: supply high-speed rail, Gezhouba Hydropower Station.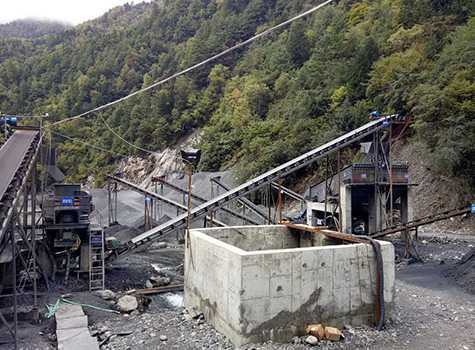 Process Flow
Pebble goes into PEW760 European hydraulic jaw crusher for coarse crushing, and gets into HST250 single cylinder hydraulic cone crusher for secondary crushing through belt conveyor, and then enters into control bunker, in addition to begin making sand less than 40mm with VSI5X-1145 impact crusher via belt conveyor, finally fine sand product size is 0-5mm, now the quality and price is fully comparable to the high quality natural river sand.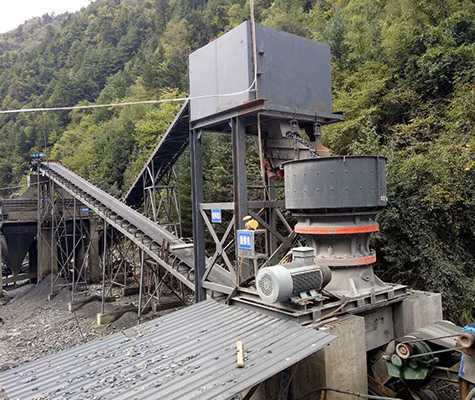 Equipment Configuration Advantage
1. European hydraulic jaw crusher: jaw assembly with high quality steel castings and heavy eccentric shaft by forging blank processing make machine more reliable and more durable. Besides, the crusher is provided with a wedge discharge opening adjusting device, which is simpler, safer and faster than the traditional gasket adjustment. The crushing chamber adopts symmetrical "V" shaped structure, which makes actual feed inlet width in line with nominal feed inlet width.
2. Single cylinder hydraulic cone crusher: high production efficiency and strong bearing capacity, low operation cost and maintenance. Automatic control of production process, multi cavities adapt to a variety of process requirements.
3. Hydraulic centrifugal impact crusher: impact crusher is arranged on the top of the hydraulic lifting device for maintenance. Impact crusher with thin oil lubrication station does not need to manually refuel per shift and reduce labor costs. Impact crusher using intelligent touch screen control display can observe working process in real time. Impact crusher has low production, high efficiency and large capacity. Furthermore, the mechanism sand has good quality, which can replace natural river sand. Moreover, the production line has been free to change functions of gravel production and shaping according to needs.