60-70TPH Pebble Crushing Line
Material: Pebble
Capacity: 60-70TPH
Output size: 0-5mm 5-10mm, 10-20mm, 20-31.5mm
Application: Mainly supply for the maintenance of Xijiang River Hydropower Station
Equipment: ZSW490*130 feeder; PEW1100 European hydraulic jaw crusher; CSB240 cone crusher; 2Y2460 vibrating screen; HPT300 cone crusher; VSI5X-1145 sand making machine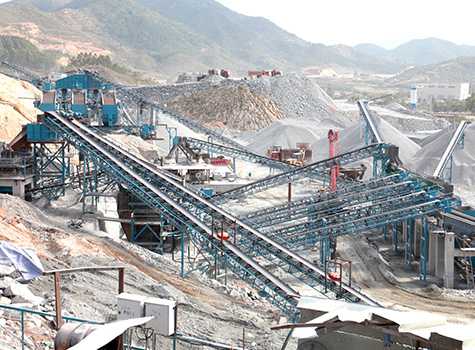 Process Flow
The granite is uniformly fed by ZSW490*130 feeder into European hydraulic jaw crusher PEW1100 for coarse crushing, and then gets into cone crusher CSB240 for second crushing. Next, the material gets into 2Y2460 vibrating screen for sieving. Furthermore, recycled material enters into secondary crushing equipment, while material less than 150mm enters into HPT300 for third-stage crushing. At the same time, material more than 40mm gets into HPT300 for crushing again while material less than 40mm enters impact crusher VSI5X-1145 for shaping. Finally, the output sizes are 0-5mm 5-10mm, 10-20mm and 20-31.5mm respectively. Now the production line has high capacity and good shape. It becomes the country's model of granite processing production line.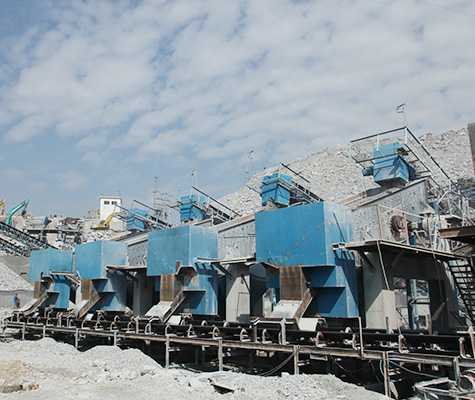 Project Advantages
1. Use of new-type European hydraulic jaw crusher, V-type crushing cavity with large feeding, strong crushing force and large capacity; Discharge port size can be adjusted with wedge hydraulic system. It is convenient and can save debugging time. Besides, centralization lubrication makes maintenance convenient.
2. Three-stage crushing adopts multi-cylinder hydraulic cone crusher. HPT crusher has high crushing ratio and production efficiency. At the same time, through the design of the special crushing cavity and the rotating speed, volume of fine, cubic material is increased significantly. Multi-cylinder hydraulic cone crusher uses the thin oil lubrication, so that workers do not need to manually refuel per shift and labor cost is saved. Besides, it is also very convenient to repair equipment so production and operation costs can be cut down to some extent.
3. The production line adopts three-stage crushing, which achieves the optimization of crushing ratio at all levels of crushing. Screening after second crushing directly makes a part of product materials, not only reducing crushing pressure of third-sectional cone crusher, but also making capacity of the whole production line to be optimized.